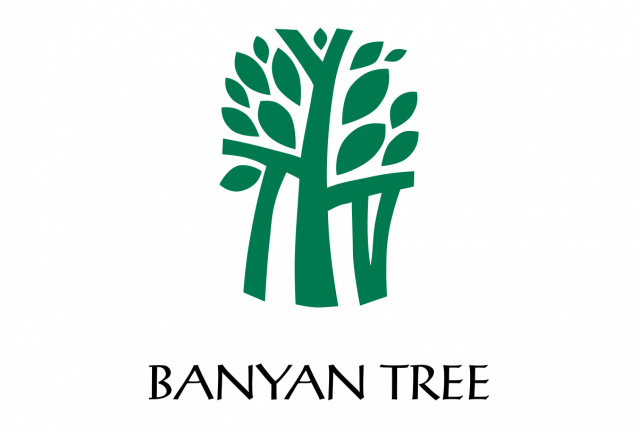 Banyan Tree Hotels & Resorts
Beginning in 1994 as a sanctuary for the senses, Banyan Tree Holdings' presence grew from a single resort in Phuket to become one of the world's leading independent, multi-branded hospitality groups today. The Group's diversified portfolio of hotels, resorts, spas, galleries, golf and residences is centered on five award-winning brands — Banyan Tree, Angsana, Cassia, Dhawa and Laguna — that offer exceptional design-led experiences for global travellers of today and tomorrow.
In days gone by, the Banyan tree provided shelter to weary travellers. Symbolising the relief and comfort provided by nature, we adopted the name for our special group of hotels that stretch across the globe and offer rest and relaxation to the world-weary. With attentive yet discreet service and associates representing more than 50 nationalities, Banyan Tree Hotels & Resorts provide naturally-luxurious, ecological, culturally-sensitive experiences. Banyan Tree Hotels & Resorts has grown into one of the world's leading international operators in the hospitality and spa industry that manages more than 48 resorts and hotels, 64 spas, 74 retail galleries and three championship golf courses in 28 countries. The company has created hotels and resorts to suit your needs and lifestyle built on a foundation of sustainability. Rooted in the ethos of "Embracing the Environment, Empowering People", the Group places emphasis on the physical and human environment when making business decisions.

The resorts and hotels are constructed in harmony with the natural surroundings, through thoughtful design and construction techniques and hotel operations. With 10,000 associates across 24 countries, Banyan Tree Management Academy ( BTMA ) was established in 2008 to support the Group's goals through advancing people development, management excellence, and learning with integrity and meaning.
UPDATED: APRIL 11, 2021