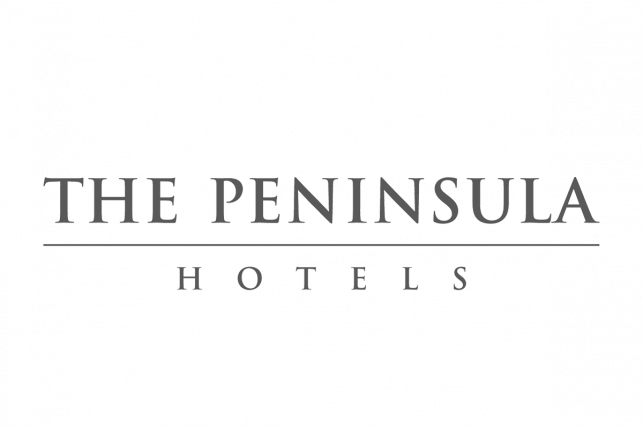 The Peninsula Hotels
Owners of The Hongkong and Shanghai Hotels, Limited (HSH) the Kadoorie family first arrived in Hong Kong in 1880, when Sir Elly Kadoorie emigrated from Baghdad in search of business opportunities in the Far East. Over the following decades, Sir Elly gradually built up a business empire centred on Hong Kong and Shanghai and based on a successful and durable combination of enterprise, long-term vision and community service. One of the family's most successful business endeavor was the acquisition of The Hongkong and Shanghai Hotels, Limited (HSH), which had been incorporated in 1866.
The dramatic events of World War II and the overthrow of the Kuomintang regime in Mainland China led the Kadoorie Family, now under the leadership of Sir Elly's sons, Sir Lawrence Kadoorie (later Lord Kadoorie) and his brother Horace (later Sir Horace), to concentrate their attentions on their Hong Kong interests and activities including HSH's flagship property The Peninsula Hong Kong, which had been opened in 1928. At the same time, the Kadoorie's philanthropic activities continued to grow, bringing benefits to Hong Kong, most prominently through the Kadoorie Farm, but also, through charitable projects to the wider region. Since these times, HSH has remained Asia's oldest hotel company still in operation and The Peninsula Hotels has grow to become the world's leading luxury hotel brand, with a portfolio comprising 10 hotels, located in some of the world's most iconic cities: Hong Kong, Shanghai, Beijing, Tokyo, New York, Chicago, Beverly Hills, Paris, Bangkok, Manila, and with 3 new Peninsula properties currently under development in London, Istanbul and Yangon.
For nearly a century, The Peninsula name has embodied an elegant combination of tradition, glamour, innovation and service. Peninsula hotel guests enjoy exquisite accommodation, luxury transport and exemplary dining and spa experiences, plus curated cultural programmes (Peninsula Academy) that allow immersion in each property's distinctive home city.
UPDATED: MAY 5, 2020