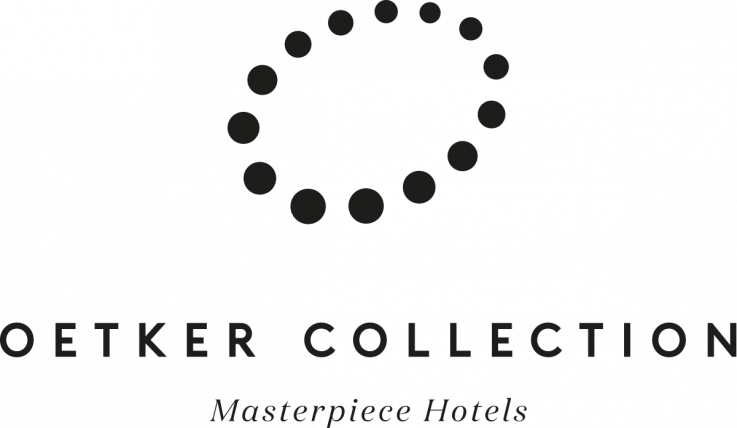 Oetker Collection
Oetker Collection embodies the finest of traditional European hospitality. These elite luxury hotels are strung together like pearls on a chain. Each is one-of-a-kind, unified by a desire to deliver the very best of life. Throughout Oetker Collection guests discover a "passion for living", an appreciation for culture, gastronomy and the pleasures of nature, which is why generations of guests return year after year to these "Masterpiece Hotels".
The history of the Oetker Collection's hotels stretches back over nearly a century and a half, beginning in Cap d'Antibes in 1870 when Villa Soleil opened as a writers' retreat in "a place of beauty and inspiration", later becoming the celebrated Hotel du Cap-Eden-Roc. Immortalized by F. Scott Fitzgerald in his novel Tender is the Night, this grand estate soon established itself as a chic summer home where a loyal international family would reunite every year for "the season". In 1900 a Polish Count bought the ruins of a chateau in Vence with the intention of restoring it for a religious order. This place of peace and history was to become home to Oetker Collection's Château Saint-Martin & Spa. A quarter of a century later in Paris, Le Bristol was founded, offering elegance and discretion in the busy centre of the French capital. The story continued in 1994 when the Château Saint-Martin & Spa, a former stronghold of the Order of the Templars located in the hills above the beautiful Mediterranean coastline, joined the group of three.
Following the creation of the Collection in 2008, fascinating new destinations would be added to Baden-Baden, Cap d'Antibes, Paris and Vence. The Eden Rock — St Barths joined the group, followed by L'Apogée Courchevel, The Lanesborough in London, Palácio Tangará São Paulo in the very dynamic economic and cultural capital of Brazil and most recently Jumby Bay Island in Antigua. But of course, the story doesn't end there. The best, as they say, is yet to come...
UPDATED: MARCH 24, 2020