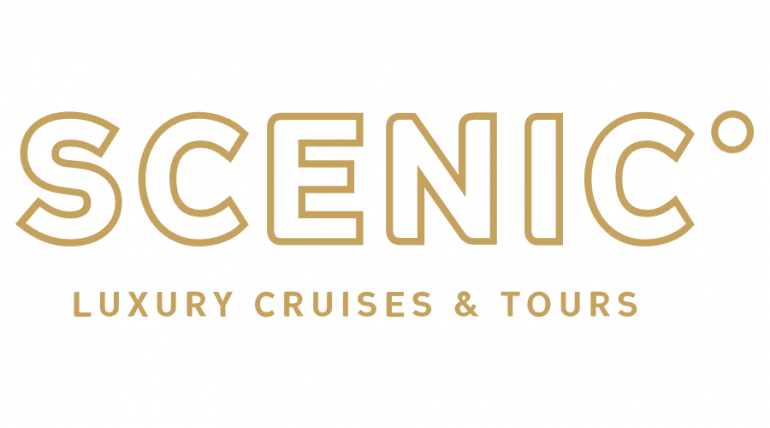 Scenic
At Scenic, we take 5-star travel to a whole new level. Across our river cruises, ocean cruises and escorted tours, the luxuries you would expect to pay extra for are included, promising a journey like no other. However you choose to travel with us, luxury comes as standard with Scenic. From our state-of-the-art European Space-Ships and ground-breaking Discovery Yacht, to the award-winning service provided by our cruise and tour specialists, we go to the Nth degree for your comfort, luxury and satisfaction. Gourmet meals, exceptional service and unforgettable excursions and experiences are all included in the price — guaranteeing total relaxation and cultural immersion on water and land. It's more than a five-star river cruise...
A river cruise with Scenic is a luxurious and truly all-inclusive journey along captivating waterways. For more than 35 years, we have been proud to place you, our guests, at the heart of everything we do. You will feel fully immersed in an unforgettable trip, with no more than 163 guests on board. A Scenic river cruise is more than a 5-star cruise, it's a small-ship experience in a class of its own. The list of the cruises includes:
Gems of the Danube. Discover the historical wonders of Europe on a 8 day cruise from Budapest to Nuremberg. Enjoy ultimate luxury on an all-inclusi

ve 5 star Scenic Space-Ship.
Charming Castles & Vineyards of the Rhine & Moselle

Windmills, Tulips and Belgian Delights with Keukenhof. Experience Dutch sights and Belgian delights as you cruise the canals of Amsterdam and cycle through the village of Hoorn.

European River Cruises. Explore the historic and enchanting waterways of Europe in truly all-inclusive luxury with the experts who know and love every town and port.

Scenic Ocean Voyages. Experience the extraordinary on board Scenic Eclipse

South East Asia River Cruises. Enriching, truly all-inclusive, luxury 5-star river cruises in South East Asia

Escorted Australia Tours & Luxury Land Journeys e t.c.
Complimentary drinks all day every day and fine-dining in a choice of on-board restaurants help make celebratory occasions more special, while allowing you to further indulge in authentic cuisine with produce sourced locally from the cities and towns that forge your path. Make the most of our on-board facilities as your private butler caters to your every need. From a complimentary laundry concierge, to a light lunch brought straight to your Sun Lounge. Not forgetting, your free in-suite mini bar, replenished daily.

Enrich experiences offer exclusive, once-in-a-lifetime opportunities to delve into local history and culture, as you dine in palatial settings or discover hidden gems that you may not have found without the guidance of an expert. Freechoice excursions, carefully selected by our Journey Designers, encourage you to do as much or as little as you please, so you can explore beauty spots and landmarks at a pace that suits you. Our GPS-fitted E-Bikes allow you to discover independently off the beaten track, while group hikes help to acquaint more active explorers with areas of outstanding natural beauty in a different way.

Taking you on journeys down Europe's most iconic waterways, visit an eclectic mix of cities, from bohemian Amsterdam and Budapest, to ancient Cologne and imperial Vienna, or venture further afield to the majestic waters of Southeast Asia, opening up the Mekong and the Irrawaddy for you to explore Thailand, Vietnam and Cambodia. Our all-inclusive promise means flights, transfers and on-board tipping is included, so there's no need to even bring your wallet, all you have to do is relax and enjoy your trip-of-a-lifetime.