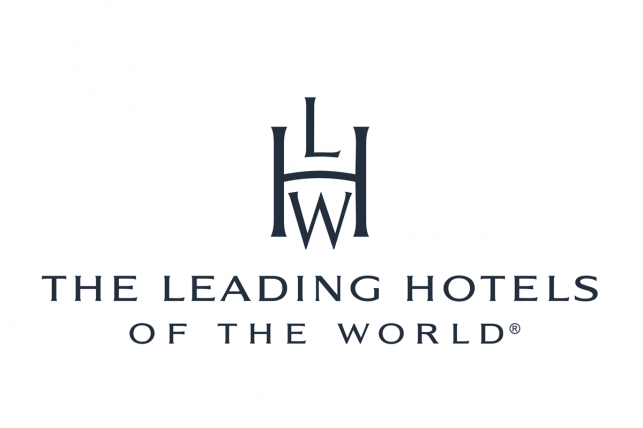 The Leading Hotels of the World / LHW
The Leading Hotels of the World, Ltd. is a collection of authentic and uncommon luxury hotels. Rooted in the locations where they are found, its members embody the very essence of their destinations. Offering varied styles of architecture and design, and immersive cultural experiences delivered by passionate people, this collection is for the curious traveler looking for their next discovery.
Established in 1928 by several influential and forward-thinking European hoteliers, Leading Hotels has a nine-decade-long commitment to providing remarkable travel experiences. Headquartered in New York City, the company maintains offices in more than 20 other key cities around the globe.
Comprised of more than 400 hotels in over 80 countries, Leading Hotels' distinct properties make up a collection of independent and uncommon luxury hotels throughout the world. Among its members are former castles, palaces, urban gems, mountain hideaways, safari camps, and private islands. LHW selects hotels specifically with curious travelers in mind to meet their high standards for quality and istinctiveness. The result is a curated portfolio of independent hotels united not by what makes them the same, but the remarkable details that make them different.
From registered historic landmarks and centuries-old family homes to style-setting creations by renowned names in contemporary architecture and interior design, each member hotel celebrates the heritage of its destination or is shaping its culture for generations to come. Not only are the member's masterpieces in their own right, many of them house notable collections of art, with museum-worthy pieces of sculpture, paintings, prints, tapestries, and ceramics, echoing the culture of their destinations.
Travelers can savor the creations of multi-award winning chefs, renowned luminaries of the culinary world, from among a constellation of starred restaurants at the hotels. Several hotels offer the opportunity to shop with the chefs or take cooking classes under their expert tutelage. For oenophiles, LHW features member hotels throughout the most prominent wine regions in the world as well as hotels with varied and vast wine collections.
The collection boasts exceptional spas and yoga sanctuaries offering havens of well-being and relaxation, where travelers can receive the latest health, wellness, and aesthetic treatments. From the world's largest Singing Bowl to ancient Ayurveda, the newest Western trends to the venerated practices of the East, all are administered by highly trained, seasoned therapists, to revive jet-lagged arrivals, while immersing visitors in their new surroundings.
For active travelers, the collection offers a varied array of the most outstanding championship golf courses, challenging ski slopes, superior surfing, inspiring sailing, thrilling falconry, invigorating tennis, and refined equestrian facilities in the world. Leaders Club is the company's exclusive tiered guest loyalty program for curious travelers, which provides members with personalized service and travel benefits — such as pre-arrival upgrade opportunities, the chance to earn free nights with Leaders Club points, exclusive Leaders Club members only rates, Leaders Club events, complimentary breakfast, and Wifi — to get the most out of their stays at any Leading Hotel around the world. Membership fees apply.
UPDATED: MARCH 25, 2020