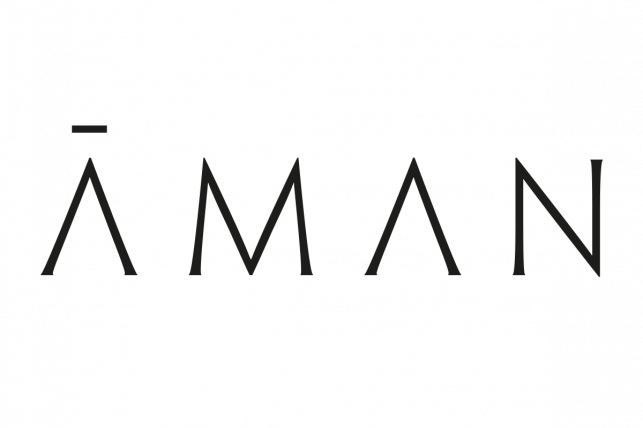 Aman Resorts
After visiting Aman Hotel once, you become an amanjunkie forever. It is one of the iconic brands to have emerged from Asia. Widely acclaimed as the best luxury resort brand in the world, Aman is known for ultra premium service and luxury, high profile clientele and the most exotic locations.
Meticulously designed to frame their natural settings, Aman destinations are renowned for space and privacy. Each welcomes guests as if to the home of a close friend, instilling a sense of peace and belonging amid some of the most diverse natural and historical landscapes. It is an approach that has changed little since 1988 when the first retreat was built on Phuket's west coast. It was named Amanpuri, meaning 'place of peace', and Aman was born. Today, Aman embraces 33 resorts, hotels, and private residences in 20 countries. Aman continues to seek out transformative experiences and awe-inspiring locations around the world.
From the hammams of Morocco to the hot springs of Japan, Aman Wellness offers a journey of reawakening. Across the globe, Aman integrates local spa rituals with indigenous ingredients, a profoundly therapeutic touch, and a gentle sense of joy and discovery. Aman believes that reconnecting with your environment and the purity of Nature offers a means to rediscover the universe inside the Self. In 2018 Aman has launched a skincare collection, made bespoke for the brand, which not only embodies and celebrates, but is also inspired by its constellation of hotels and resorts. Introducing a collection of 30 products on the occasion of the brands 30th anniversary, Aman Skincare has been formulated using an exotic roll-call of natural, rare and precious ingredients, many of which have been wild-harvested in various Aman destinations.
In 2019 the history of Aman private jet has started. Aman Bombardier Global 5000 is one of the most luxurious and spacious business jets in the world. This aircraft can accommodate up to 12 passengers and cover distances of up to 9,500 km. With a fully staffed private jet at your disposal, the possibilities for every bespoke Aman journey are endless, whether you are jetting between Aman properties worldwide, heading home, or travelling beyond to another destination. Leave every detail of your journey to Aman Private Aviation Concierges, who will curate an utterly bespoke experience for you in the air and on the ground.
Aman Group thinks about the future and plans to open new hotels in New York, Bangkok, Mexico, Saudi Arabia, as well as another hotel in Japan from 2020 to 2025. In February 2020, the the group introduced a subsidiary brand Janu. Night and day. Work and play. Yin, yang: there is duality in all of life. The lines may be blurry but at Janu finds its flow in the medley. It doesn't seek perfect balance — a tightrope walk requiring very specific conditions and a level of concentration rarely sustainable in real life. Instead it aims to deliver full and profound relaxation, and restore lasting equilibrium to the soul.
UPDATED: MARCH 24, 2020