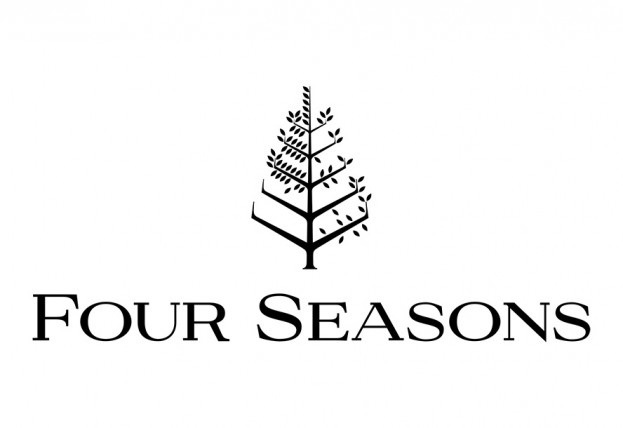 Four Seasons Hotels and Resorts
Isadore ( Issy ) Sharp had no plans to enter the hotel business on a grand scale when the young architect and builder — working with his contractor father, Max Sharp — constructed his first hotel. Over the course of this decade, he opened three Four Seasons hotels. Sharp's experience would pave the way for the creation of a new kind of hotel, one focused solely on the guest... Nowadays, entering its sixth decade, Four Seasons has kept the focus on global expansion. Equally important has been the company's emphasis on creativity and innovation, enhancing its leadership in luxury travel.
The story of Four Seasons Hotels and Resorts, which opened its first hotel in 1961, is a tale of continual innovation, remarkable expansion and a single-minded dedication to the highest of standards. The Canadian-based company has, for more than 50 years, transformed the hospitality industry by combining friendliness and efficiency with the finest traditions of international hotel keeping. In the process, Four Seasons has redefined luxury for the modern traveler.
Four Seasons operates more than 100 hotels worldwide including such famous names as Four Seasons Hotel Gresham Palace Budapest; Four Seasons Firenze, Florence, Italy; Four Seasons Hotel New York, USA; Four Seasons Resort Bora Bora, French Polynesia e t.c. The company believes in recognizing a familiar face, welcoming a new one and treating everyone they meet the way they would want to be treated themselves. Whether you work with Four Seasons, stay with it, live with it or discover with it, they believe their purpose is to create impressions that will stay with you for a lifetime. It comes from the belief that life is richer when you truly connect to the people and the world around you.
Many years ago, Four Seasons set out to create a corporate mission statement that would guide the actions of everyone in the organization. These goals, beliefs and principles are the foundation of the work they do every day on behalf of their guests. They have chosen to specialize within the hospitality industry by offering only experiences of exceptional quality. Their objective is to be recognized as the company that manages the finest hotels, resorts and residence clubs wherever they locate.
Four Seasons team creates properties of enduring value using superior design and finishes, and support them with a deeply instilled ethic of personal service. Doing so allows them to satisfy the needs and tastes of their discerning customers, and to maintain the position as the world's premier luxury hospitality company.
UPDATED: MARCH 24, 2020