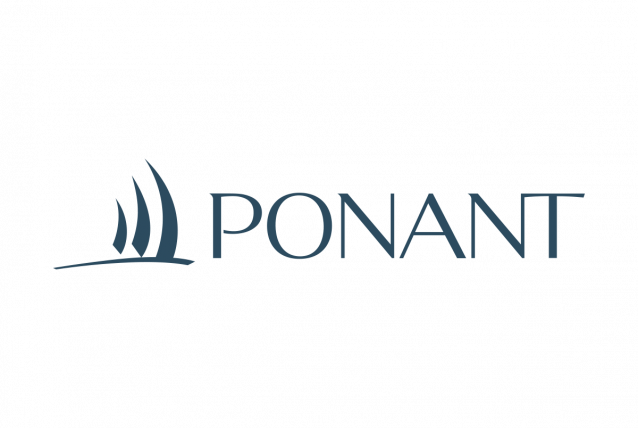 Ponant
Founded in 1988, PONANT is now the benchmark for a new style of luxury cruises. This enables us to look to the future with confidence and to carry out large-scale projects such as building new ships, technical and technological innovations, new itineraries and unique partnerships, etc. At the beginning there was love of the sea and a passion for travel. The dream of adventure and a taste for sophistication. The desire to travel the world and spread the French way of life around the world. The wish to construct innovative and luxurious ships, with small capacity where others chose to build giants of the sea. PONANT still finds the perfect balance between all of these factors today and shares them with their passengers. Building on years of experience, the company offers luxury cruises on a modern fleet with ships built for an intimate environment.
A French crew, expertise, attentive service, fine dining and more. Within a fully 5 star setting, we take you to discover exceptional destinations while offering you a travel experience that is both authentic and high end. As the only cruise company sailing under the French flag, PONANT is an exponent for the French way of life across every sea on the globe. On board, this is translated through exceptional services, a multilingual crew and bringing French know-how to the fore.
Legendary stopovers, secret ports, isolated archipelagos and more. From the sunny shores of the Mediterranean to the mysterious coasts of Asia, from the lush banks of the Amazon river to the majestic Antarctic glaciers, we take you to exceptional destinations, which only a few very lucky people have the chance to explore. Faithful to our sustainable development policy, we are respectful of the lands we visit and the people who live there. Our team of experts travels the world conducting scouting and environmental impact studies and meeting local communities. We ensure that our presence does not disrupt ecosystems or indigenous peoples.
Thanks to our small capacity ships, we can dock in private ports and offer stopovers in preserved locations. On board, the limited number of passengers means that everybody can enjoy special moments and feel as though they are on a private yacht. Thanks to the values ​​we convey and our constant desire to innovate and offer luxurious and virtuous services, we regularly receive a lot of international awards. PONANT aims at becoming a world reference in the field of sustainable development in the cruising industry. The environment and ethics are among our main concerns, both in the regions we visit and in our relationships within the company and with our partners.
Fleet
Our modern fleet consists of small-sized ships designed for expedition cruises or yachting. From Le Ponant, our iconic three-masted yacht, to Le Commandant Charcot, our first electric hybrid polar expedition vessel, our fleet are fitted with cutting-edge equipment. We ensure both the safety of our passengers and respect for the areas we visit through our sustainable ships designed for environmental protection.
1. Sailing Ships
Le Ponant
This splendid traditional French sailing ship has only 16 cabins and suites. As though on a private yacht, you will set sail with a small group of others who also love the sea and sailing. Completely revamped in 2019, it redefines the notion of luxury yachting and has evolved into a truly exquisite space that will welcome you into a unique setting. Now more intimate, our majestic three-masted sailing ship offers you the chance to experience the trip of a lifetime.
Unique of its kind, Le Ponant is one of the most majestic sailing vessels in the world. With 16 spacious cabins and suites, one crew member per passenger, a dedicated chef, and authentic and exclusive experiences to be enjoyed at every stop, designed for and with you, the ship redefines the concept of luxury yachting and promises you an extraordinary experience. In addition to its tasteful and refined design by Jean-Philippe Nuel, it has many innovative and environmentally friendly amenities.
Until 32 Guests

16 staterooms & suites

34 crew members

1 restaurant

4 Decks

Length 88m

Beam 12m

Draught 4m

Average cruising speed 10 knots

Delivery 1991

Refurbishmen 2020
2. Sist
er
s
hips
With 122 to 132 staterooms and suites, these four distinguished Sisterships remain true to our philosophy: travelling on small-capacity vessels with a unique atmosphere: a subtle blend of luxury, intimacy and well-being. Decorated with furnishings in high-quality materials, with soft and soothing tones, they express the French way of life, its understated sophistication, combining chic and natural refinement. Launched between 2010 and 2015, they are part of the youngest fleet at sea.
L'austral

Le Boreal

Le Lyrial

Le Soleal
L'austral
Innovative design, sleek shape and profile, refined interior decoration, friendly, intimate atmosphere: French designers and decorators have managed to give this ship a unique style and veritable signature of its own. Combinations of fine materials, colours and tones harmoniously livened up with touches of bright colour, elegant lines, discreet and subtle refinement… everything has been designed to create a unique atmosphere onboard, a veritable personality: the chic style and naturally relaxing ambiance of a veritable private yacht. Faithful to its desire to always maintain a certain kind of lifestyle onboard, PONANT once again places the emphasis on elegance and intimacy by keeping the number of staterooms limited: just 132 staterooms!
Until 264 Guests

132 staterooms & suites

140 crew members

Spa

2 restaurants

5 Decks

Length 466 ft
Beam 59 ft
Draft 15.3 ft

Cruising speed 14 knots
3. The Ponant Explorers
Created in 2018, The Ponant Explorers series consists of small-sized ships, which combine respect for the environment, elegant design and cutting-edge technology. They feature Blue Eye, a unique multi-sensory lounge, the only one of its kind in the world, which is located in the hull, below the waterline. These six exceptional yachts, with just 92 staterooms and suites, bear the names of French explorers who went in search of previously unknown territories.
Le Champlain

Le Laperouse

Le Bougainville

Le Dumont-D'urville

Le Bellot

Le Jacques Cartier
Le Champlain
Like the rest of the PONANT EXPLORERS series, Le Champlain successfully manages to subtly combine the desire to explore the remotest regions of the planet with the comfort and privacy of a cosily intimate ship. To the innovative and environmentally friendly equipment are added elegant design and a unique atmosphere in keeping with the whole PONANT universe. Your dream of a cruise onboard a cosily intimate ship is thus made possible through the combination of an authentically genuine voyage experience together with discreet luxury.
The 92 staterooms and suites of Le Champlain are the very embodiment of the PONANT spirit and approach: to offer a combination of finesse, cosy intimacy and well-being. Equipped with private balconies, they benefit from soft and gentle light and radiance throughout the day. You'll be delighted to have the elegant ambiance of your cabin to return to after a trip out in a Zodiac® inflatable or a refined restaurant dinner.
Until 184 Guests

92 staterooms & suites

112 crew members

Spa

2 restaurants

7 decks

Length

430 ft
Beam

59 ft
Draft

15 ft
Cruising speed

12.5 knots
4. Polar Explorer
Le Commandant Charcot
Reach the real North Pole, cross the Arctic Ocean, discover the very north-east of Greenland... Le Commandant Charcot has been designed to take you in the footsteps of the great polar explorers, in an elegant setting with luxury amenities which until now have never been offered in the furthermost areas of the northern and southern hemispheres. More than just conventional cruises, these are true polar odysseys that we are offering with this new electric hybrid vessel powered by Liquefied Natural Gas (LNG).
On board, there are 135 suites and staterooms, ranging in size from20 to 115 m², providing warm, understated settings that look out onto the outside world. Each has a private balcony or terrace, the Le Commandant Charcot is fully in keeping with the PONANT philosophy: to provide a rare and exceptional ambiance for every passenger welcomed onboard and reinforce the feeling and sense of sailing on a private yacht. At the rear of decks 6 and 7 are four stunning 94 m² (1,011 ft²) split-level suites equipped with private terraces and jacuzzis. The 115 m² (1,237 ft²) Suite de l'Armateur (Shipowner's Suite) on deck 8 features wide sliding glass doors offering stunning panoramic views and opening out onto a 180 m² (1,937 ft²) private terrace.
Until 270 Guests

135 staterooms & suites

190 crew members

Spa

2 restaurants

5 Decks

Length

492 ft
Beam

92 ft
Draft

33 ft
Cruising speed

15 knots
Ice class Polar

Class PC2

Delivery 2021
5. Paul Gau
guin Cruises
Le Paul Gauguin
Le Paul Gauguin is an elegant luxury vessel, specially designed for navigation in Polynesian waters. Its shallow draft allows it to get in close to shallow lagoons and isolated islands, maximising stopover time. A true cocoon of comfort and elegance, the ship offers a warm and timeless atmosphere to its guests. Its 166 cabins and suites all have external views and are tastefully decorated. Quality materials such as precious woods, antique engravings and tiki details pay homage to Polynesian culture and contribute to the charm of life on board, making each trip unique.
With an area of 19 to 49 m², all of the staterooms and suites aboard Le Paul Gauguin have external openings. The majority of them have balconies or verandas. All the staterooms and suites are decorated with quality materials such as precious woods, ancient engravings and tiki details. In addition to the design celebrating Polynesian culture, there is every amenity to help make your trip comfortable.
Until 332 Guests

166 staterooms & suites

217 crew members

Spa

3 restaurants

9 Decks

Spécificités techniques

Length

156 m
Width

22 m
Draught

5.15 m
Average cruising speed

18 knots

Delivery 1997

Renovations

March 2021